Our dentists at DentalWorks - North Olmsted in North Olmsted, OH supports patients during all stages of life to get and keep their greatest mouth health, including grade school children, young adults, adults, women during pregnancy, and seniors. We provide a wide range of oral services to help all members of the family. Some of our family dental care services at DentalWorks - North Olmsted include:
General dentistry: an annual oral health exams and twice a year cleanings, sealants, fluoride treatments, proper home teeth care and techniques, dental fillings
Cosmetic dentistry: teeth alignment for the family, whitening treatments, porcelain veneers, and certain cosmetic adjustments
Restorative procedures: replace a broken tooth with a cap, replace missing teeth with a bridge, full dentures or partial dentures, dental implants may be chosen for a longer lasting fit
Special procedures: custom mouth guards for protection during athletic activity, mouth guards for overnight to eliminate clenching and grinding, treatments for gum and dental disease, and emergencies
It's important to establish a good relationship with a dentist as a child to minimize future trouble. Our dentists advises that children come in for their initial visit before turning one. After that, most children can schedule two appointments per year for dental cleanings and an exam at DentalWorks - North Olmsted. These regular appointments are important to avoid plaque from developing on the surface of the teeth in addition to finding signs of disease early for more effective treatments. Other treatments, including composite resin fillings, teeth alignment, and tooth restorations, will be done whenever they are needed.
Our dentists can help every patient develop their personalized care for their health, including a good home mouth care habits, recurring dental exams and cleanings, restorative services that may be needed, and cosmetic services that may be wanted. During their appointment, patients can talk about their health problems as well as concerns about the aesthetics of their smile. Our dentists will work with each patient to tailor their individual treatment plan at DentalWorks - North Olmsted.
While most general dental services at DentalWorks - North Olmsted are reimbursed at least in part by dental insurance, coverage varies for restorative and special procedures. Most dental insurance plans do not cover cosmetic dentistry procedures. DentalWorks - North Olmsted can take multiple payment forms and we offer financing plans that can be reviewed during the consultation with our dentists or before the procedure.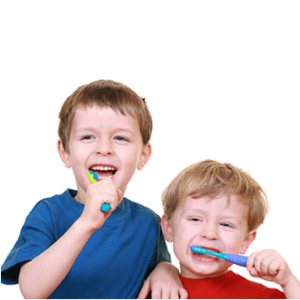 Ensure every member of your family has their perfect smile in the next family photo by going to an appointment at DentalWorks - North Olmsted in North Olmsted, OH. With a wide choice of services including preventative care, cosmetic treatments, restorative service, and special areas, our dentists at DentalWorks - North Olmsted can help their patients from before they get their first tooth through the rest of their life.
Related Procedures