About Laser Teeth Whitening
A lot of the things people love to partake in (tea, coffee, candy, sodas, tobacco, berries, red wine, and more) can color the dental enamel and lead to a darker, yellow smile. Now, many teeth whitening products have been sold in stores, but none of these products are as efficient as laser teeth whitening by our dentists at DentalWorks - North Olmsted in North Olmsted, OH. In a simple office visit, years of stains can be eliminated using safe, dental state-of-the-art laser technology providing an effect that can be several shades whiter. Our dentists can personalize the treatment to help each patient efficiently attain their whitening goals and see their results for a long time.
Professional teeth whitening with laser technology is done by our dentists at their office in North Olmsted, OH, and while local anesthesia is not required, sedation options are provided for patients with concern or a prominent gagging or choking feeling. For better outcomes, the teeth will be professionally cleaned and polished before the treatment, then the teeth will be dried and a protective barrier will be put over the gums. As soon as the mouth is prepped, our dentists will apply the whitening gel to the the surface of the teeth and then trigger the whitening agent with a special light. Once the whitening agent is activated, stains will be lifted from the enamel for several minutes until our dentists remove the whitening agent. Depending on the patient's current enamel color and whitening goals, the whitening agent will be applied no more than three times. Once the whitening treatment is complete, our dentists will remove the and gum barrier before thoroughly rinsing the mouth.
As soon as the whitening service is done, patients should avoid staining foods and liquids as well as products with tobacco as much as possible to sustain the results of their laser teeth whitening treatment. Some patients may have some sensitivity after the service, which should be discussed with our dentists if it lasts longer than one week after the whitening procedure. Patients should continue to maintain a regular home oral care routine and visit our dentists in North Olmsted, OH bi-annually for a professional cleaning and annually for a dental exam to control future staining. With regular oral care, the results of an in-office teeth whitening procedure can last for quite a few years and be freshened up as needed.
Laser teeth whitening treatments are often not paid for by dental insurance since it is a cosmetic procedure, but DentalWorks - North Olmsted can confirm insurance coverage before going over cost. DentalWorks - North Olmsted in North Olmsted, OH offers many financing plans and payment options to cover treatments such as in-office teeth whitening.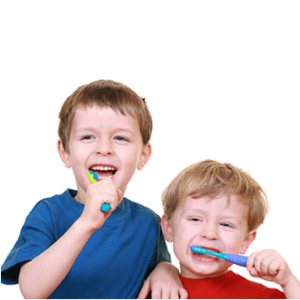 To erase years of teeth stains in one appointment at our dental office in North Olmsted, OH, ask about in-office teeth whitening for a speedy, effective way to brighten your teeth several shades. Instead of spending weeks with over-the-counter teeth whitening products, safely whiten your teeth in under an hour with laser teeth whitening and get a brighter, whiter, younger smile you can share the same day.
Related Procedures